OUR MISSION
Let's Write Life is devoted to being a self-love journaling destination for uplifting and inspiring purpose-driven women of faith to know their worth and rewrite life!
--------- Journals ---------
"YOUR WORDS HAVE POWER"
WEAR YOUR STORY
"Your Words Have Power" A clothing line for women to know the power they have to change the narrative of their lives through FAITH, CONFIDENCE, and the POWER OF THEIR WORDS! This clothing line amplifies that inner voice within you to stand up to fear, reach goals, and be empowered to achieve the life you desire! Let's Write Life.
START JOURNALING WITH CONFIDENCE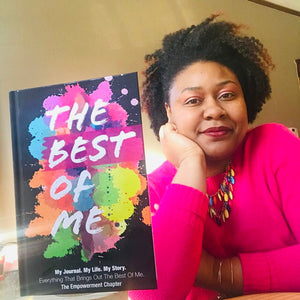 THE BEST OF ME PROGRAM
The Best of Me is a 12-Month Personal Development Program for purpose-driven women of faith who desire a new beginning and are ready to be their authentic selves, walk in their purpose, and build confidence to achieve their desired life by leveraging the power of journaling.
START YOUR JOURNEY HERE!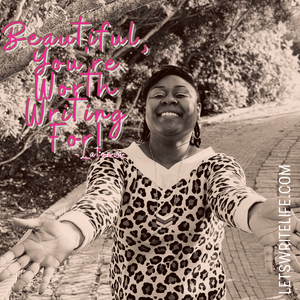 YOU'RE WORTH WRITING FOR
Sometimes we hold ourselves back from our own aspirations, because we were not taught how to push through mental barriers that limit us. I want to let you know that 💖✨YOU'RE WORTH WRITING FOR! I've designed this journal to remind you who you are and to help you check those negative thoughts right where they start.🙅🏽‍♀️The negative thoughts, self-doubt, and discouragement STOPS HERE 🛑.
BUY NOW!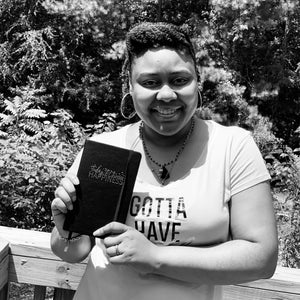 TODAY, I CHOOSE HAPPINESS
✨TODAY, I CHOOSE HAPPINESS • 🖤♥️. So many times you may find yourself in a moment of discouragement and want to give up in life, give up on your dreams, and give up on yourself....BUT, there is PURPOSE in moving forward. What does happiness mean to you?!? Make this your journey. You have a purpose the world needs.
BUY NOW!