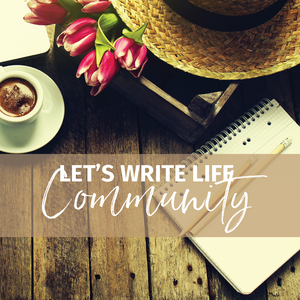 The Let's Write Life Community is for purpose-driven women who are ready for life change, prepared to discover and explore their next chapter of life, and are ready to be supported on their journey of being everything God called them to be. This community will provide a way to make it easier for you to incorporate personal development and wellness into your daily life with a unique journaling experience. By joining this community you will have access to:
Community Membership:
- Private Events and Workshops
- Free Monthly Meetups
- Instant Access to Private Community Group Chat
- Free Access to Member Lead Workshops
$29.99 Per Month
Business Membership:
- Everything listed above
- Plus, Your Member Lead Workshops
- Access to connect with purpose-driven women of faith that would love to work with you.
$49.99 Per Month